Teaching Credential (information coming soon)
Coordinator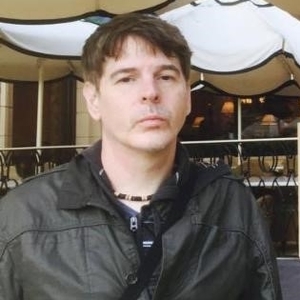 Paul Morris
Email: pmorris@sfsu.edu
Phone: (415) 338-1575
Building: HUM 432
Overview
The set of courses in the undergraduate concentration in English Education aims to help students develop the subject-matter knowledge to enter credential programs to become English Language Arts teachers at the secondary level, in middle or in high school. The program includes a range of literature classes, courses in the theory and practice of literacy teaching and learning, linguistics and communication classes, service learning in local public schools and a choice of an emphasis area (literature, drama, linguistics or creative writing). The program culminates with students compiling reflective electronic portfolios, a course capstone that emphasizes the constructivist philosophy of the program — the belief that students actively make meaning as they learn.
Individuals who want to become teachers who do not pursue the English Education concentration can establish English subject-matter competency by passing the California Subject Examination for Teachers.
Students Starting Fall 2019: Requirements & Courses
Specific information coming soon!
View more about the post-Fall 2019 requirements in the current SF State Bulletin.
Continuing Majors (pre-Fall 2019): Requirements & Courses
Single Subject Matter Program in English
Consists of three parts - An English Core, an English Education Concentration and an Emphasis Area
The following are requirements for a B.A. in English with concentration in English Education. This program also provides certification of Subject Matter Competency through the state approved subject matter program in English at SF State. Any student who is considering a career in teaching middle- or high-school English should enroll in this concentration. 
View more about the pre-Fall 2019 requirements in the 2018-2019 SF State Bulletin.
Courses
Total for Major: 59 - 66 units
*Please note as of spring 2013, the minimum grade acceptable in a course for the major is a C- with the exception of ENG 480GW — Junior Seminar GWAR, which requires a minimum grade of a C. The minimum grade point average for the major remains 2.0. If you have any questions, please see your faculty advisor.
Single Subject Matter Program Notes:
Only courses in which students earn a B- or better will count toward subject matter competency for admission into a California credential program. Students who earn lower grades in any of the courses required for their major will need to take the California Subject Examination for Teachers (CSET) to establish subject matter competency.

Courses for subject matter competency may not be taken CR/NC.
Electronic Portfolio
All candidates for subject matter competency in English must compile an electronic portfolio in which you provide evidence to demonstrate that you have met all of the core outcomes of the Single Subject Program. You should include artifacts-examples of your work and faculty and peer comments on your work-and reflections that explicitly tie elements of the artifacts to the outcome statements. Students should keep electronic copies (and back up copies) of all work done in their major classes in order to create an electronic portfolio during their final semester. You can view general directions for electronic portfolios as well as view sample English Ed portfolios in the SF State ePortfolio Gallery.
Advising
To help keep track of your classes, you can use this Advising Checklist (PDF), which you can also bring with you to your appointment with an English Education advisor.
On graduating, to demonstrate subject matter competency, you will need to obtain the signature of an English Credential Advisor on your Subject Matter Certification form, which you will find at the back of your application packet for the Single Subject Credential Program at SF State or online. You may call Paul Morris at (415) 338-1575 for an appointment, or drop in during office hours. Enter the courses from your transcript which satisfy the requirements. Bring unofficial copies of your transcripts from all post-secondary institutions. (Your advisor will not be able to obtain these from other sources on campus.) You should also plan to attend an informational meeting at the College of Education to guide you in the requirements for applying to the credential program.
Faculty