Description
The certificate program is designed to provide academic training in the study of language, literacies and the immigrant experience. The program integrates community service learning to enable certificate students to integrate their professional expertise and cross-disciplinary thinking with meaningful civic action.
Coordinator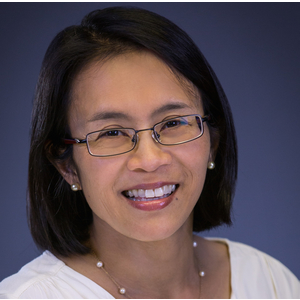 Maricel Santos
Email: mgsantos@sfsu.edu
Phone: 415-338-7445
Building: HUM 465
Requirements/Guidelines
Admission to the Program
Required application materials for all applicants:
a short personal statement which outlines your interests in immigrant language and literacy issues
transcripts
current vita or resume
names and contact information of TWO references (provide name, job title or relationship, address, phone number)
evidence of completion of the university's Level I written English proficiency requirements*
For non-matriculated students only: documentation of a passing score on the Analytical Writing section of the GRE or GMAT; or a 3-4 page academic writing sample (e.g. research paper, grant proposal, publication)
Please note: If you are currently a matriculated graduate student, you DO NOT need to apply to the university; submit the certificate application along with items 1-5 listed above to the English Department.
If you are a prospective, non-matriculated student, you need to apply to the university through Cal State Apply, and submit the department application (pdf) along with items 1-6 listed above to Cal State Apply's "Program Materials" section. Unofficial transcripts should be uploaded to the Cal State Apply's "Program Materials" section and then official transcripts should be mailed to Graduate Studies.
Please note: if you previously attended SF State, you do not need to submit a SFSU transcript.
Mail official transcripts to:
Graduate Admissions Office, ADM 250
San Francisco State University
1600 Holloway Ave
San Francisco, CA 94132
The deadline to apply for Fall semester is May 1; the deadline to apply for Spring semester is November 1. Spring 2022 application deadline has been extended to December 1.
*For matriculated graduate students in TESOL: Evidence of completion of the written English proficiency requirement is determined based on a satisfactory evaluation of the student's Statement of Purpose, submitted to the department as part of the application.
Please note that you cannot take more than one course for the certificate program through College of Extended Learning. Also, certificate students who are not enrolled in a master's program are not eligible for financial aid.
Courses

| Program | Units |
| --- | --- |
| ENG 832 - Seminar on Immigrant Literacites & Community-based Project | 3 |
| Select on of the Following: |   |
| ENG 735 - Community-based Curriculum Development | 3 |
| ENG 736 - Teaching ESOL in the Community | 3 |
| Select one of the following (see note below): |   |
| HED 810 - Public Health and Community Organizing | 3 |
| HED 835 - Health Policy | 3 |
| HED 845 - Training and Educational Process | 3 |
| AAS 833 - Seminar: Asian American Family & Identity | 3 |
| AAS 875 - Asian American Community in Ethnic Studies | 3 |
| ETHS 710 - Theories and Concepts in Ethnic Studies | 3 |
| Captsone |   |
| XXX 899 - Special Study, e.g., ENG 899 for MA TESOL students, HED 899 for MPH students, ETHS 750 - Ethnic Community Practicum for ETHS students, or equivalent graduate-level community service-learning course (with approval of advisor) | 3 |
| Total for Certifcate | 12 |
Requirement Upon Completion
For the final award of the degree, students must fill out a CAP form (Certificate Approved Program) (pdf), pay the $7 application fee, and submit the form to the English Department in HUM 484. Please contact the English Department at (415) 338-2660 if you have any questions.
No course applied to the Certificate may be taken CR/NC, and a grade of A or B must be earned in each course. Students may enroll in any of the courses listed above even if they do not wish to complete the certificate. Students wishing to earn the Certificate must follow all University requirements and procedures for graduate certificate programs as outlined in the San Francisco State University Bulletin. For further information, contact the English Department, HUM 484, (415) 338-2660 or 338-2264.