Description
The Composition for Multilingual Students program is a University-wide undergraduate program through which non-native speakers of English meet the general education requirements for oral and written communication and the lower- and upper-division written English requirements. View the G.E. Baccalaureate Requirements: Oral and Written Communication for SF State Students (PDF).
Requirements/Guidelines
Before enrolling in any CMS course, you should complete Write to Register.
You will be recommended CMS classes at the appropriate level based primarily on your performance in the Write to Register, with consideration of GE and CSU written English requirements that have already been fulfilled. Once you begin courses in the CMS Program, you will be advised about writing courses by your CMS teachers and advisers.
Multilingual students can complete the GE Oral Communication requirement by taking ENG 210, Oral Communication-Multilingual.
View the Course Sequence (PDF) for a better understanding of the order in which courses should be taken.
CMS Office: Location, Contact and Hours
Humanities 482
(415) 338-1320
Monday - Thursday: 9:00 AM - 12:00 PM; 1:00 PM - 3:00 PM
Closed on Fridays
Coordinator:
Assistant Coordinator: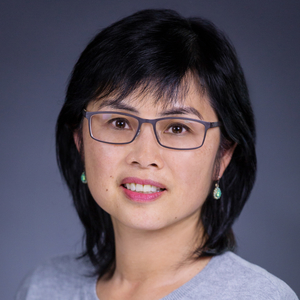 Esther Chan
CMS Resources
CMS FAQs
Learn answers to questions regarding graduation credit, CMS courses, transfer students, non-SF State students, tutoring, and graduate students by reviewing our CMS FAQS.
Write to Register
Before enrolling in any CMS course, a student should complete Write to Register.
CMS Program Classes
Learn more about the CMS Program classes (PDF) and how they differ from the Composition classes. 
CMS Class Schedule
Take a look at the SFSU Class Schedule.
CMS Course Descriptions
The program includes nine courses at four levels, beginning with Accelerated Academic English and ending with Grammar/Editing Workshop. View additional information on the CMS course descriptions.
CMS and GWAR
For more information on how CMS classes may benefit you or (if you are an instructor) your students. View additional information on CMS and GWAR.
CMS Faculty Contact Information
See the list of CMS faculty, including their office locations, phone numbers, and e-mail addresses.
CMS TA Application
Current MA TESOL students have the opportunity to apply to become teaching assistants (TAs) for CMS classes. View additional information on the TA application process.
Hiring Pool for Part-Time Lecturers in CMS Program
The Composition for Multilingual Students (CMS) Program accepts applications for their Part-Time Lecturer Hiring Pool during each spring semester. View additional information about the hiring process.