Fall 2019 English Conference
Event Date: 
Friday, December 6 - 8:30 am
Location: 
HUM 587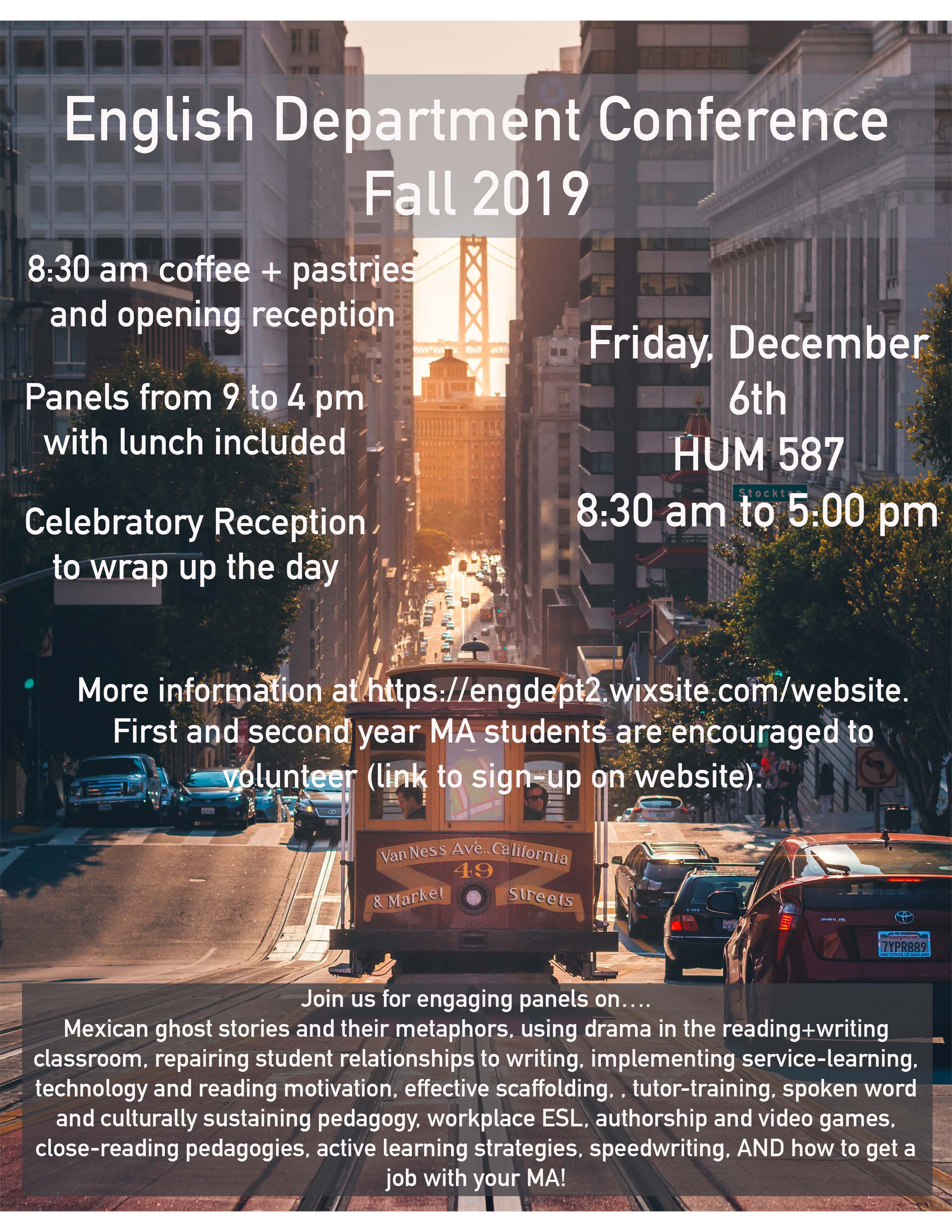 Coffiee and patries along with our opening recepetion begins at 8:30 am.
Panels from 9 am until 4 pm. 
More information available here. 
Join us for engaginc panels on...
Mexican ghost stories and their metaphors
Using drama in the reading+writing classroom
Repairing student relationships to writing
Implementing service-learning
Technology and reading motivation
Effective scaffolding
Tutor-training
Spoken work and culturally sustaining pedagogy
Workplace ESL
Authorship and video games
Close-reading pedagogies
Active learning strategies
Speedwriting
How to get a job with your MA!
E-mail: 
taralock@sfsu.edu