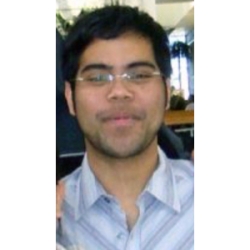 Al Harahap
( He/Him/His )
Composition Alumnus
Biography
Program: M.A. English: Composition, 2011
Employer & Current Position: PhD Candidate, University of Arizona
Tell us about yourself and what you are currently doing.
I am currently finishing my doctoral work at the University of Arizona's Rhetoric, Composition, and the Teaching of English program, where I am conducting research in how the political economy is complicit in creating vicious cycles in the lack of institutional and financial support for writing programs and classes.
How has your M.A. from SF State helped get you to be where you are today?
Our SF State M.A. program gave me a solid foundation in the common literatures and knowledge of this academic field through its theory courses that allowed me to more informedly carve my own intellectual niche, while the teaching preparation and experience prepared me to teach a wide range of courses from ESL to business, professional, and technical writing. As well, being involved in and chairing CRAFT lent me the experience necessary to lead a national graduate organization in the field.