Interpretations is the annual peer-reviewed journal of literary criticism and theory published by the Graduate Literature Association.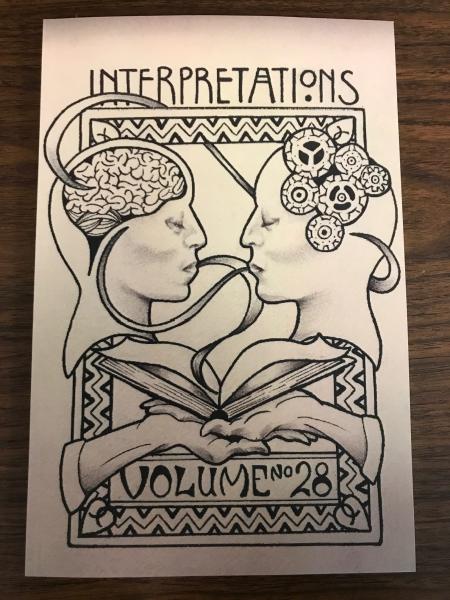 The Graduate Literature Association is the student group for the Master's in English Literature at San Francisco State University. The journal showcases the highest quality graduate-level work in literature at SF State. Interpretations maintains high standards for the anonymity of its submissions, the fairness of its selection process, and the quality of its layout, design and writing.
Selections for Interpretations are chosen based on three criteria: the quality of the prose, the strength of the argument/ideas and their originality. Included papers draw from the broad category of literary criticism and/or theory and many critical viewpoints, focusing on all literary periods, genres and works.
Released annually by the Graduate Literature Association (GLA), Interpretations welcomes scholarship on any literary period, genre, or work.
Submissions
Calls for Submissions are released in December or January and papers are accepted until late January or early February. Submissions should be between 12 and 25 pages and in MLA format. Additionally, the author's name should not be anywhere on the paper to ensure fairness in the review process.