The Master of Arts in English provides students with a solid grounding in theory, research, and practice of teaching English as a second or international language to diverse language learner populations.
The Teaching English to Speakers of Other Languages (TESOL) program founded in 1964, is one of the longest running of its kind. This award winning program has a double emphasis:
Theoretical foundations and contemporary research in linguistics, sociolinguistics, second-language acquisition and related fields.
Classroom teaching methodology and reflective teaching practice suitable for adult second-language learners.
In the culminating experience class (English 895), students create a digital portfolio containing a capstone project paper, a statement of teaching philosophy, a diversity statement, teaching materials, as well as other materials relevant to their professional growth and careers.
Because our graduates go into so many teaching contexts, the TESOL program does not attempt to train for one specific type of locale; instead, we provide general preparation for the teaching of adult learners in a variety of pedagogical settings.
Contact Information
Dr. Priya Abeywickrama, TESOL Coordinator
Email: abeywick@sfsu.edu
Phone: (415) 338-3095
Office: Humanities 269
Cynthia Losinsky, English Graduate Programs Coordinator
Email: cynthial@sfsu.edu
Phone: (415) 338-2660
Office: Humanities 490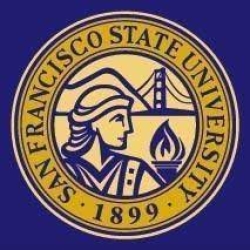 Join us for MA TESOL – in person and virtual events
Open House - Wednesday Oct 26, 2022
Meet MATESOL faculty, staff, and students, attend a talk, visit a graduate class. See the attached agenda below for more details.
TESOL Talk
Wednesday Oct 26, 3:00-4:00pm Humanities 587
Teaching beyond the traditional classroom
A panel discussion with two MA TESOL alums, Anne Ricketts and Casey Laird who will share their experiences of working outside typical educational contexts and advice on how to use the MA TESOL degree in current job markets.
This event is in person but will be accessible as a webinar. Please register here to receive information on how to virtually access the event.
Faculty
Resources