The Master of Arts in English provides students with a solid grounding in theory, research, and practice of teaching English as a second or international language to diverse language learner populations.
The Teaching English to Speakers of Other Languages (TESOL) program founded in 1964, is one of the longest running of its kind. This award winning program has a double emphasis:
Theoretical foundations and contemporary research in linguistics, sociolinguistics, second-language acquisition and related fields.
Classroom teaching methodology and reflective teaching practice suitable for adult second-language learners.
In the culminating experience class (English 895), students create a digital portfolio containing a capstone project paper, a statement of teaching philosophy, a diversity statement, teaching materials, as well as other materials relevant to their professional growth and careers.
Because our graduates go into so many teaching contexts, the TESOL program does not attempt to train for one specific type of locale; instead, we provide general preparation for the teaching of adult learners in a variety of pedagogical settings.
Contact Information
Dr. Priya Abeywickrama, TESOL Coordinator
Email: abeywick@sfsu.edu
Phone: (415) 338-3095
Office: Humanities 269
Cynthia Losinsky, English Graduate Programs Coordinator
Email: cynthial@sfsu.edu
Phone: (415) 338-2660
Office: Humanities 490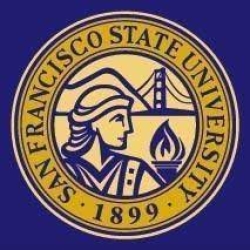 Join us for MA TESOL – in person and virtual events
Update: This is a virtual only event. Please register to receive the zoom link
TESOL Talks
Tuesday, September 26, 2023
Talk 5:00-6:00pm
SF State English Department
Cultivating spatial literacies in multilingual teaching through the linguistic landscape
Dave Malinowski, Assoc. Prof.
San José State University
Faculty
Resources