As a graduate student in our program, you'll join a vibrant intellectual community and work collaboratively with nationally recognized faculty and highly engaged fellow students. Together we explore both cutting-edge scholarship and well-grounded "best practices" for teaching reading and writing to diverse populations, with a goal of promoting academic excellence, educational equity, and social justice. Throughout the program, you'll build lasting connections with current and future teachers; you'll grow intellectually and professionally; and you'll make your own contribution to our field.  
Dr. Mark Roberge, M.A. Coordinator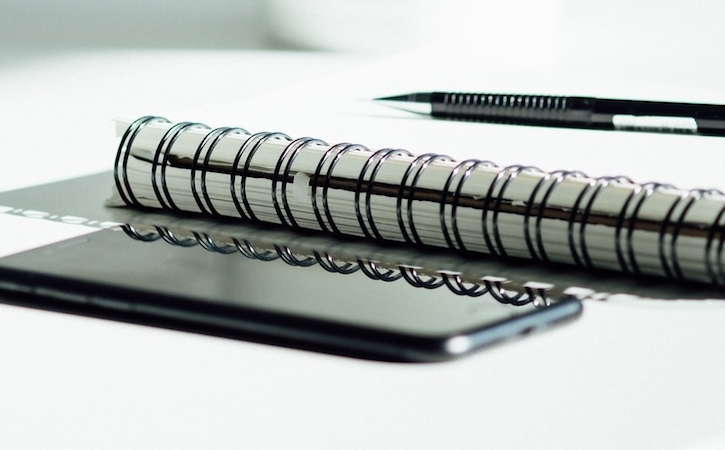 Contact Information
Bridget Gelms, Composition Coordinator
Email: bgelms@sfsu.edu
Phone: (415) 338-3112
Office: Humanities Building, Room 546
Cynthia Losinsky, English Graduate Programs Coordinator
Email: cynthial@sfsu.edu
Phone: (415) 338-2660
Building: Humanities, Room 490
The M.A. in Composition provides solid grounding for students who plan to become reading and writing teachers, particularly at the postsecondary level. The MA  also provides valuable professional development for experienced educators seeking additional specialization. Our graduate seminars draw on faculty expertise in critical pedagogies; culturally informed pedagogies; teaching for racial justice; enhancing teaching and learning through technology; the changing nature of literacies; integration of reading and writing; academic acceleration; current curricular and pedagogical reforms in community colleges due to AB 705.
The M.A. degree consists of 30 units (10 courses total). Most students take two or three courses per semester and complete the degree in two years.
Hear testimonials from our very own alumni of our composition master's and certificate programs to find out how this degree helped them get to where they are today.
What Makes Our Program Special?
Graduates receive not only an M.A. degree, but also a certificate in Teaching of Composition and an optional certificate in Teaching Postsecondary Reading. 
We emphasize teaching for social justice, particularly at open-access institutions such as California Community Colleges.
Our students come from rich and varied academic and professional backgrounds; previous coursework in English is not required.  
We offer opportunities to experience in the field. M.A. students may apply to teach a section of First Year Composition; to tutor in the writing center; to serve as an embedded tutor; or to take on other career-relevant jobs on campus.
We offer value: Tuition is low compared to private programs. Students may apply for financial aid, scholarships, and on-campus jobs. Out-of-state students may be eligible for in-state tuition. (see Western Regional States). 
We offer flexibility: Courses are offered during convenient late-afternoon hours to accommodate working graduate students. Students may take 1, 2 or 3 courses per semester.
The M.A. culminates in a professional teaching portfolio showcasing achievements to prospective employers.  Instead of a thesis, students write an article suitable for publication in a teaching journal and give a professional presentation.
We have a strong alumni presence in Community Colleges throughout the Bay Area.
Post Fall 2019 Requirements & Courses
Core Requirements (15 Units)

ENG 702 - Introduction to Graduate Study of Composition, Linguistics, and TESOL
ENG 707 - Topics in Langauge Analysis
ENG 728 - Topics in Sociolinguistics
ENG 733 - Seminar in Student Teaching
Culminating Experience (Choose one):

ENG 895 - Field Study or Applied Research  Project
ENG 898 - Master's Thesis

Concentration Requirements (15 Units)

ENG 700 - Introduction to Composition Theory (3 units)
ENG 709 - Seminar in Teaching Integrated Reading and Writing (3 units)
ENG 710 - Course Design in Composition and Post-Secondary Reading (3 units)
Electives selected with an advisor's approval (6 units)
Pre Fall 2019 Requirements
See the previous bulletin for more detailed information. 
Please review before applying:
The application process for the M.A. Composition program is as follows. If you have questions about the process, please contact: English@sfsu.edu.
Complete the online application through Cal State Apply. Create your account AND Complete your profile. 

TIP: Students who will study on a F1/J1 visa must select Non-Resident for U.S. Citizenship Status under your Extended Profile.

Please note: You will only see a list of programs that aligns with your academic degree objective.
 

Submit the following online (A-C) by uploading on the Cal State Apply site's "Program Materials" section:

A 1-2 page typed statement of purpose. Please write a statement of purpose in which you do the following:

Explain your interest in pursuing the degree.
Describe any previous experience that may contribute to your success in the program.
Establish your readiness to do graduate-level coursework.
Explain what you plan to do with the degree/certificate upon completion.
In addition, be sure your statement of purpose demonstrates your ability to produce clear, cogent, and polished prose.

A recent writing sample (approximate length: between 7 and 10 pages). This writing should be analytic in nature. It may be from a previous course you have taken or it may be writing you undertook in your professional pursuit beyond the classroom. Please include a statement with your signature that certifies that the writing sample is your own.
Please upload legible unofficial copies of transcripts from each college or university attended. Including study abroad coursework, or community college coursework, even if this coursework appears as transfer credit appears on your degree transcript.  Full academic disclosure is required.  Photographs or screenshots of transcripts will be rejected. An incomplete academic history will significantly delay review of your application. The Division of Graduate Studies may request official transcripts from you at any point during the application review process.  
 

If selected for admission, you will be required to submit official transcripts to the Division of Graduate Studies in order to secure your offer of admission. Please note: if you previously attended SF State, you do not need to submit a SF State transcript.
If selected for admission, please mail official transcripts to:
Graduate Admissions Office, ADM 250
San Francisco State University
1600 Holloway Ave.
San Francisco, CA 94132
 
International applicants who are non-native speakers of English must also have official TOEFL scores sent (institution code: 4683, department code:14). IELTS scores are also accepted.
International applicants who are non-native speakers of English must also submit a certified financial statement.
 
Two letters of recommendation that speak to your academic potential. Use the Evaluations tab to manage submission of letters of recommendation. Letter writer email addresses should be from professional or academic organizations (ex. @sfsu.edu, @CA.gov or @ibm.com), not personal email addresses. Cal State Apply instructions on how to submit letters of recommendation.
Dealines
Applications for Fall admission: Accepted starting October 1 – early deadline February 1, regular deadline April 1, and final deadline July 31.
Applications for Spring admission: Accepted starting August 1 – early deadline November 15, regular deadline December 1.
Applications are reviewed on a rolling basis.
International applicants should submit their materials by January 1 for fall admission or September 1 for spring admission. 
The documents on this website/webpage might not be fully accessible to persons with disabilities. We are working to fix these accessibility barriers by June 15, 2022. If you experience difficulty in accessing this content, please contact the Department of English by email at engdept@sfsu.edu and we will provide you with accessible alternatives.
The M.A. in Composition prepares students for a variety of career pathways. Most graduates of our program obtain positions teaching college composition and reading particularly in the Bay Area and Northern California. Other graduates enter doctoral programs in areas such as Rhetoric, Composition, Writing Studies and Educational Administration. And some graduates use the M.A. degree to advance in other professional roles in college writing programs, campus writing centers and education-related organizations.
The Certificate in Teaching Composition is incorporated directly into the M.A. degree and is typically completed during the first year of graduate study; no additional coursework is necessary. 
The Certificate in Teaching Post-Secondary Reading may be obtained by selecting electives focused on reading theory and pedagogy (ENG 701, ENG 715). No additional coursework is necessary.
Students may also take additional courses to obtain the Certificate in Immigrant Literacies; the Certificate in Computational Linguistics; or the Certificate in TESOL (undergraduate).
Faculty
Resources