Professional writers are in demand to link ideas, technologies and products with people who need to understand those developments or to use them. San Francisco State's Professional Writing and Rhetoric (PWR) program can prepare you for that critical communications role through our major, minor and certificate programs.
Professional writers work in almost every field of industry and public life, including high-technology industries, business, government, research and nonprofit organizations. The work that PWR graduates go on to do might involve technical writing and documentation, editing, graphic and document design, training, research, information management, promotional writing, grant writing or other forms of proposal- and report-writing.
After completing the PWR program, you can begin your writing career with important advantages: an academic degree or certificate in the field, improved and focused skills, an understanding of professional expectations for writers, and a portfolio of relevant writing samples.
PWR was TPW
Note: Starting Fall 2019, the Technical and Professional Writing (TPW) program was replaced by the Professional Writing and Rhetoric (PWR) program. With a few exceptions, students who declared TPW as their major prior to Fall 2019 are not affected by this change and can continue as TPW majors. Please contact PWR coordinator Neil Lindeman with any questions.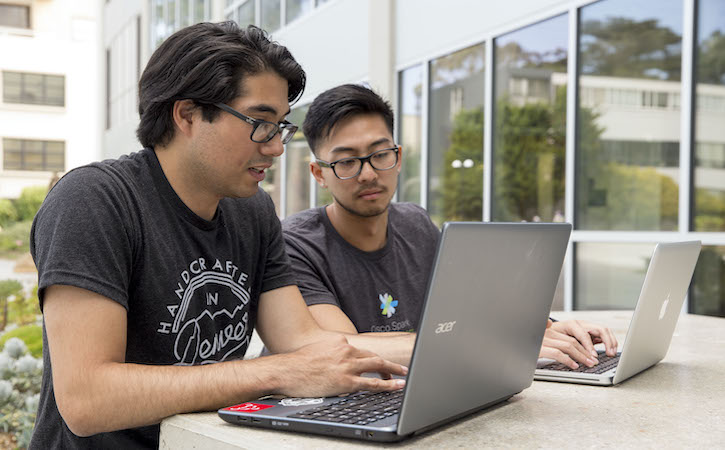 Advising
Please get in touch anytime you have questions about your course of study and career planning. In addition, if you can, please arrange for an advising session during the semester you enter the program. At this session, we will set up an advising worksheet for your file, review program requirements, discuss your career interests, and identify a tentative course schedule for you.
- For PWR students with last names A-L, contact Bridget Gelms at bgelms@sfsu.edu
- For PWR students with last names M-Z, contact Neil Lindeman at lindeman@sfsu.edu
Faculty