Every year, the Department of English releases a newsletter that highlights newsworthy items shared by our faculty, staff and students on the work they do in and outside of the classroom, as well as stories from our alumni sharing their experiences with us after graduation.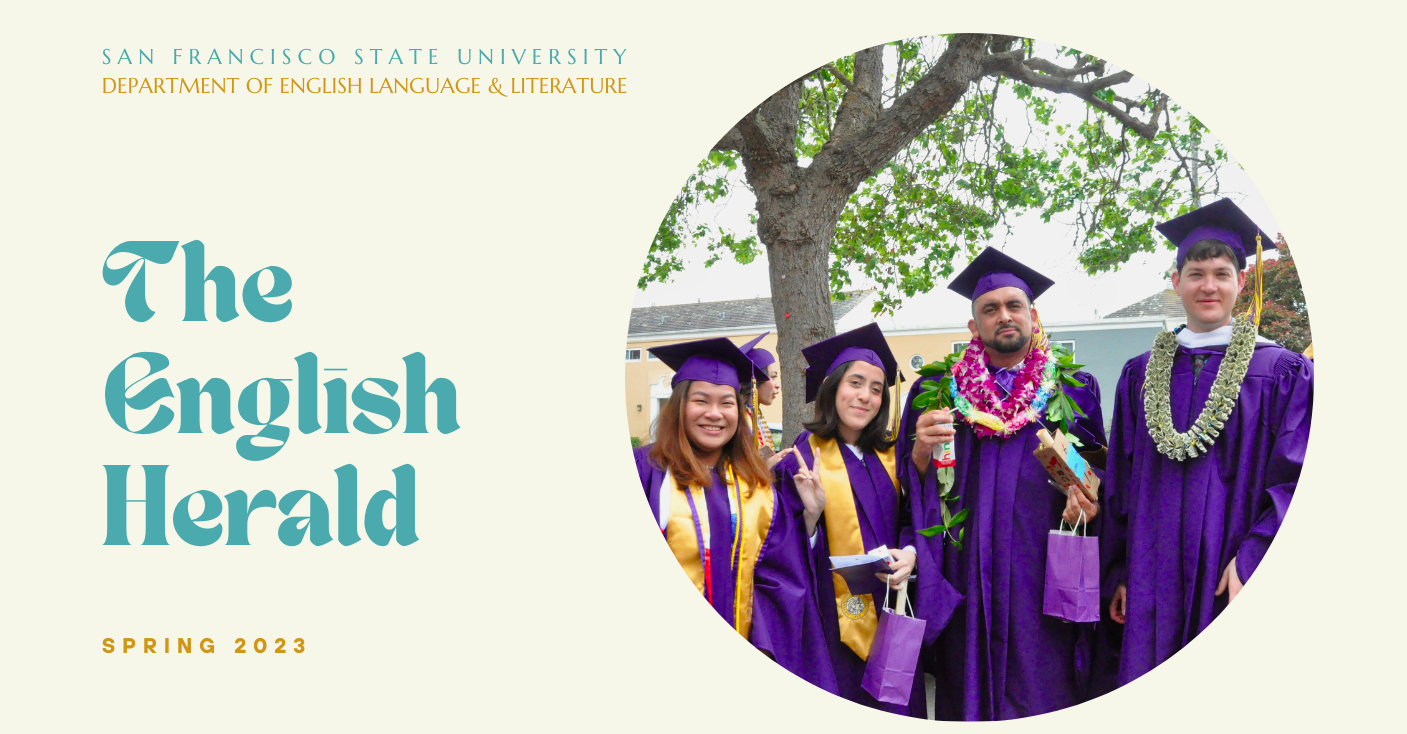 Past Monthly Issues:
These are archived through mailchimp.  If you would like to see our archives, please email us at engdept@sfsu.edu.