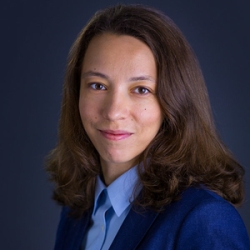 Anastasia Smirnova
( She/Her/Hers )
Associate Professor
Phone: (415) 338-3102
Email: smirnov@sfsu.edu
Location: HUM 429
Anastasia Smirnova received her Ph.D. in Linguistics from the Ohio State University. She conducted her postdoctoral research at Tufts University and was a Visiting Research Assistant Professor at the University of Michigan.
Her primary research interests are syntax and semantics. Her work addresses the question of argument structure, word order, case, and temporal and modal semantics. She is also interested in the relation between language and social processes. Her work in this area focuses on language ideology, stereotyping, and what language reveals about psychological properties of the speakers. She addresses theoretical questions in linguistics using behavioral experiments and corpus linguistic methods.
She has presented her research at MIT, Harvard, University of Chicago, and published her work in Journal of Semantics, Journal of Linguistics, Linguistic Inquiry, and other journals.
Please consult your course syllabus or contact the instructor directly for office hours.