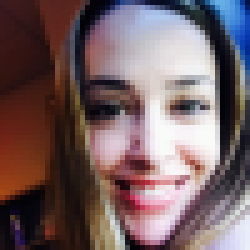 Andrea Schriner Kellogg
( She/Her/Hers )
Lecturer Faculty
Phone: (415) 338-3108
Email: amschrin@sfsu.edu
Location: HUM 540
I have been teaching first year composition courses since 2007, when I received my M.A in English Composition and my certificate in teaching post-secondary reading from SF State. Before that, I was lost up north in the redwoods of Humboldt State University getting my B.A in English Literature and imagining that I was writing a novel. I still love to write, but am very happy to have embraced teaching as a career!
At the center of my approach as an instructor is a passion for exploring reading and writing as a means to accelerate personal growth.  Every time I meet a new class of incoming freshman, I am reminded of what an exciting time it is to be in college, with the opportunity to explore and plan one's path through life. In my classes, we delve deep into habit science and design theory as a means to reflect, grow, plan, and create community.
When I am not teaching, you'll find me north of SF State in Sonoma County, where I live with my husband and two children. I still enjoy getting lost in the redwoods, and walking our beautiful ocean coastline-- and in addition to that I am an occasional murder mystery dinner theater actress, a compulsive reader of literary biographies, and a confirmed digital minimalist.
Please consult your course syllabus or contact the instructor directly for office hours.