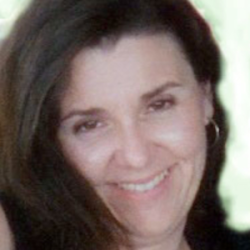 Angela Jones
( She/Her/Hers )
Associate Professor
Phone: (415) 338-1607
Email: adjones@sfsu.edu
Location: HUM 270
Professor Jones earned her Ph.D. and M.A. degrees in English Literature and Gender Studies from the University of Rochester and a B.A. in English from the University of North Carolina at Chapel Hill.  Prior to joining the English faculty at SF State, Dr. Jones was Fellow in the Humanities at Stanford University, a National Endowment for the Humanities Fellow at the Graduate School of the City University of New York, and Interim Dean of the College of Extended Learning at SF State.  Her work has been published by the Women's Caucus for the Modern Languages, Women's Studies, and in anthologies dedicated to the study of British Romanticism, life writing, gender and the visual arts, and the legacy of Mary Shelley.
Dr. Jones has taught courses in nineteenth and twentieth-century literature, memoir, ecology and literature, travel writing, gender studies, and literary history.  Her current teaching and research interests are at the intersection of the arts, science, technology, and representations of gender.
Please consult your course syllabus or contact the instructor directly for office hours.