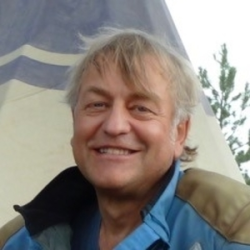 Drew Borland
( He/Him/His )
Lecturer Faculty
Phone: (415) 338-3108
Email: dborland@sfsu.edu
Location: HUM 540
I have been teaching in the English department for several years, and prior to that I taught for the Creative Writing department at SF State. I hold an M.F.A. in creative writing and B.A. and M.A. degrees in English. In a previous existence I also worked as a technician-engineer, and I hold an HNC in Engineering.
My goal as a teacher of English composition is to help students develop their written communication skills, with an emphasis on specific higher-level communication skills that students will need for success at SF State and beyond, irrespective of their chosen major. Effective communication requires good critical thinking skills—especially when we read and when we listen to other people's perspectives and ideas—so in addition to teaching writing and active-reading skills, my classes also focus on listening and thinking activities.
I believe in social justice in education, and I have designed my courses and grading to reflect this. I try to create a fun learning environment, where everyone feels comfortable participating and contributing to the class.
Something about me: when I'm not teaching I like to explore new places, and I try to fit in at least one interstate road trip on my motorcycle every year, often stopping off at a national park or two along the way.
SFSU is a diverse school, and everyone is welcome to study with me in my classes!
Please consult your course syllabus or contact the instructor directly for office hours.