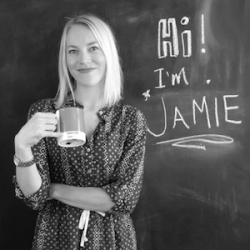 Jamie Stock
( She/Her/Hers )
Literature Alumnus
Biography
Undergraduate institution: University of Nebraska-Lincoln
Graduated from SF State: MA in English Literature, Spring 2010
Other related SF State certificates/degrees: Post-Secondary Reading and Composition Certificates
Current employer/institution and position: Full-time English Instructor at De Anza College
I received a full-time position at De Anza two years ago and am currently going through tenure. While I teach a variety of courses (both composition and literature), I've been focusing on composition instruction in the basic skills learning communities, where reading and writing is taught by two instructors who collaborate on the curriculum, sometimes co-teaching. I've also been teaching in the First Year Experience program which is another learning community of first generation college students. In this program students receive the support they need with a dedicated counselor and a handful of instructors that collaborate on the curriculum. Instruction in this program is linked with a sociology course and has a social justice slant. I've also been teaching online courses, and next Spring I plan on teaching a linked composition course with an Art History instructor.
When I'm not teaching I'm with my energetic and charming 20 month old son. I live with my husband in Marin.
I was a TA for Sarita Canon and was able to learn about teaching through that experience (and by watching her magic). I also learned how to research effectively and write developed and organized thesis-driven essays. I take this experience to my classrooms.