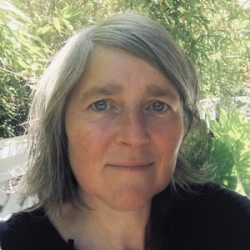 Mary Warden
( She/Her/Hers )
Lecturer Faculty
Phone: (415) 338-3142
Email: mwarden@sfsu.edu
Location: HUM 271
I started teaching in the English Department in 2009 after receiving my master's degree from San Francisco State University. While I was a graduate student, I got a job tutoring at the primary tutoring center here on campus. That was my first experience working with the San Francisco State students, staff, and faculty. I learned then what I still know: SF State is a fantastic place to connect with others, explore ideas, and collaborate with students as they develop academic, career, and life skills.
As an instructor I enjoy learning about my students' interests and discussing how these interests are shaped by our cultural, economic, social, and political experiences. My goal is to create an environment where students can openly explore ideas, develop their curiosity and creativity as learners, and ultimately use reading and writing as pathways to express their perspectives and place themselves in the world.
Please consult your course syllabus or contact the instructor directly for office hours.