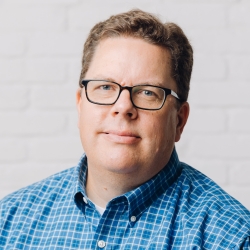 Neil Lindeman
( He/Him/His )
Associate Professor
Professional Writing & Rhetoric Coordinator
Phone: (415) 405-0493
Email: lindeman@sfsu.edu
Location: HUM 423
Neil Lindeman is an Associate Professor and currently serves as Coordinator for the Technical & Professional Writing program. He teaches courses on technical and professional writing, document design, and editing. His research focuses on the intersection of rhetoric, technical communication, expertise, and political advocacy. His work has appeared in Technical Communication Quarterly, The Journal of Business and Technical Communication, The Journal of Business Communication, and other journals.
He has a Ph.D. in Rhetoric and Professional Communication from Iowa State University. Prior to joining the faculty at SF State, he worked for several years as a managing editor at Conservation International in Washington, DC.
Please consult your course syllabus or contact the instructor directly for office hours.