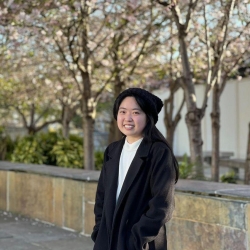 Rose Hyunh
( She/Her/Hers )
GTA Faculty
Email: rhuynh4@sfsu.edu
Location: HUM 584
I believe that a well-educated population can promote democracy and freedom, which is why I want to teach reading and writing. I also believe that learning should be fun and accommodative.
I received my Associate of Arts in English from Foothill Community College and my Bachelor of Arts in Literature from UC Santa Cruz.
Aside from that, I love anime, video games, and alt rock music.
Please consult your course syllabus or contact the instructor directly for office hours.