In Solidarity with the AAPI Community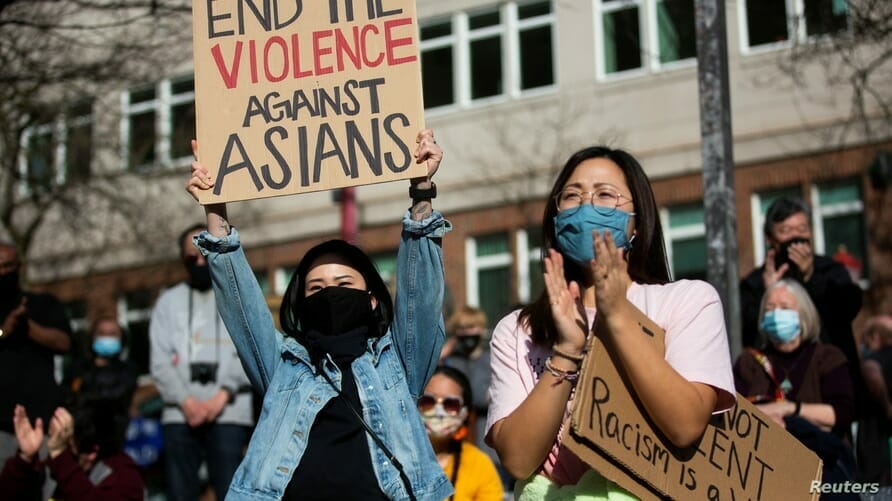 Dear Students and Colleagues,
I am writing to welcome you back from Spring Break and to acknowledge that for many of us, it didn't feel like much of a break at all. Right before we left, we were processing the news about the murder of Xiaojie (Emily) Tan, Delaina Ashley Yaun, Paul Andre Michaels, Daoyou Feng, Yong Ae Yue, Hyun Jung Grant, Soon Chung Park, and Suncha Kim in Atlanta, Georgia. This act of racialized misogyny against members of the AAPI community was explained away by Georgia police as the result of "having a bad day," leaving many of us in a state of rage, fear, and sadness. We read this news amidst an already alarming increase in Anti-Asian hate crimes in the Bay Area and beyond.
According to recent reports by Stop AAPI Hate, there have been close to 4000 incidents reported in the last year alone, with many others going unreported. These include episodes of verbal harassment, physical assault, and civil rights violations, with women disproportionately targeted in businesses, on the streets, and in other public spaces.
Just earlier this month, I was reading our own student testimonials on Anti-Asian racism from Professor Marureen Fitzgerald's writing class, which were featured on CBS news. In sharing their stories, our students wrote about racial slurs at work, about being mocked in exaggerated accents, and about concerns for the more vulnerable elders in their family. Sadly, the attacks in Atlanta demonstrated how right they were right to be worried for their loved ones and their communities.
In what remains of this semester, I hope many other English classes will continue to provide forums for all to voice their solidarity with our AAPI communities and protest the climate of bigotry in which they find themselves. I hope our classes will situate the recent attacks in the context of a larger U.S. history of anti-Asian violence, including the Chinese Exclusion Act of 1882 fueled by the 'yellow peril' and other racist rhetoric, versions of which we heard again during the pandemic. Most of all, I hope our classes and our discipline, at large, will empower our students with the writing skills, with the rhetorical and argumentative skills, and with a long tradition of stories and histories, to voice their protest against these narratives of racism and xenophobia.
For teaching resources, please refer to this guide, being developed by CEETL in collaboration with Asian American Studies: Teaching in Days After Anti-Asian Violence Guide. Please also see below some other ways you can support members of our SF State community and AAPIs where you live:
Speak up and condemn anti-Asian hate, racism, and violence 
Report incidents of anti-Asian attacks to the SFSU Bias Incident Education Team and  on Stop AAPI Hate's website
Protect yourself when faced with discrimination and/or speak up for others as a bystander: Hollaback is hosting several trainings on bystander intervention
Learn about the history of discrimination faced by the AAPI community – PBS's documentary Asian Americans is currently streaming for free
Stand in solidarity with other communities of color and white allies to combat racism and white supremacy together. Protests and marches are happening all across the U.S.
Consider attending an ASPIRE program at SF State.
In solidarity with our AAPI faculty, staff and students, 
Gitanjali Shahani