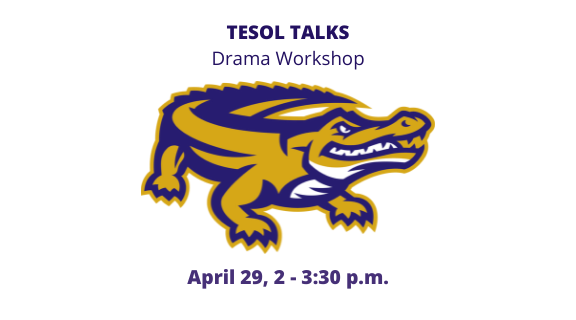 TESOL Talks - Drama Workshop
Friday, April 29
Event Time
02:00 p.m. - 04:30 p.m.
Location
Humanities Building, Room 587 and Streaming Online
Overview
Drama is a powerful tool that can engage students actively with the learning process. In ESL and EFL classes, drama is very useful for teaching listening, speaking (both fluency and pronunciation), grammar, vocabulary, reading and writing. This drama workshop will focus on improv activities and games which enable students at all levels to practice the language and the language rules they are learning in the classroom and at the same time have fun. Once students know the activities and games, teachers can repeat them for a break in the classroom routine or use them with time that remains at the end of a class when the teacher doesn't want to start something new.
Workshop 2–3:30 p.m.
Mixer/Book giveaway 3:30-4:30 p.m.
Elizabeth Whalley (M.A. SF State; Ph.D. Stanford) has taught at universities in Madison, Wisconsin; Monterrey, Mexico; Kassel, Germany; Pomona, California and is emeriti faculty in the M.A. TESOL Program at SF State where she created and taught Performance in EFL/ESL. She is a member of the improv troupe Spontaneous Combustion and teaches improv at Avenidas in Palo Alto.
Upcoming Events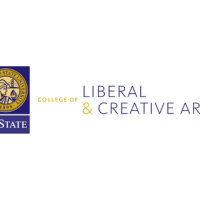 Wednesday, April 05, 2023
Wednesday, April 05, 2023
Wednesday, April 12, 2023