Three Professors Win Marcus Transformative Research Award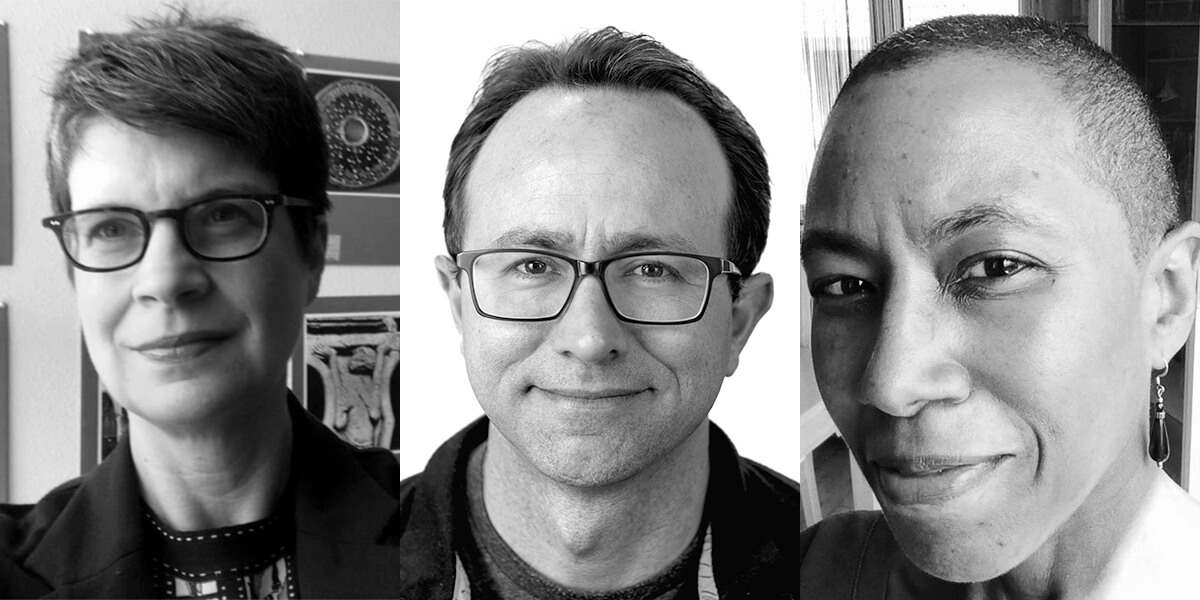 The College of Liberal & Creative Arts' Marcus Transformative Research Awards will support three professors' research in topics spanning a graphic novel, structural racism and disability.
The award is made possible by the George and Judy Marcus Funds for Excellence in the Liberal Arts, which was established in 2018 with a $25-million gift to SF State. Jewish Studies Professor Kitty Millet was the inaugural winner last year.
Julie Paulson
People with disabilities fight prejudice when they perform in front of others, a concept that English Language and Literature Professor Julie Paulson will explore in her book. "Intelligence and Intelligibility" examines portrayals of intelligence and people with intellectual disabilities in modern and postmodern literature, connecting them to 21st-century society. She hopes the book helps people with intellectual disabilities become more visible socially and politically, with a focus on higher education.
Paulson's research will include self-advocacy work with students in SF State's Inclusion Program for Students with Intellectual and Developmental Disabilities, which she co-founded.