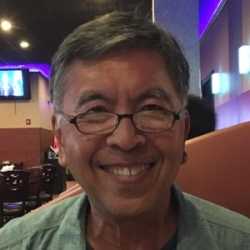 Wai-Leung Kwok
( He/Him/His )
Associate Professor
Literature Advisor
Phone: (415) 338-1459
Email: wkwok@sfsu.edu
Location: HUM 555
Ph.D., University of California, Irvine. 
British Romantic literature; philosophy and literature; critical theory Professor Kwok teaches courses on British Romantic Literature and literary theory. His research interests include French and German Romantic poetry; the relationship between literature and philosophy; deconstruction; and the writings of Walter Benjamin. He is currently completing a study of the relationship between figures of death and temporality in contemporary criticism about the sublime.
Please consult your course syllabus or contact the instructor directly for office hours.